Icebroken
Comments
Log in with your itch.io account to leave a comment.
Loved it! Made a little video about it :)
These idiots, XD Great Game! i love how they still hug the heater even thou the lights on 10/10 Would play again
It took me a while to understand the game mechanics, but in the end I managed to bring my crew to safety! It was really fun to play, nice job!
its super cool plz make more
BEST GAME EVER
when is next update
Hey, I really enjoyed your game! I thought it was super fun and it took me a couple tries to win which was super satisfying. Anyway, I hope you don't mind but I made a small gameplay video for it on my small channel and if you have the time i'd really appreciate it if you checked it out! I really had so much fun, thank you for creating such a creative game!
Hey, thanks for checking out our game, glad you liked it! You've developed some rad crew management skills by the end of the video, good job :)
Both Windows 10 32bit and 64bit gives me the same error

*Failed to load mono*

Everything is extracted and I've tried running it in administrator mode as well.
Do you have mono runtime installed?
Win32:
---------------------------
Fatal error
---------------------------
Failed to load mono
---------------------------
ОК
---------------------------
Works fine for me. Make sure you've extracted everything from the archive.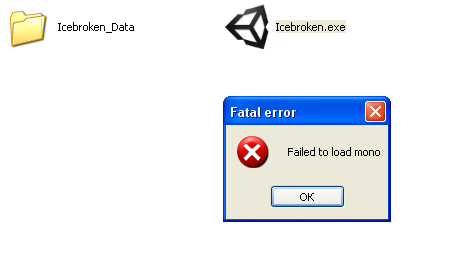 ¯\_(ツ)_/¯